---
---
The Best Choice In-Vehicle Surface Protection - Absolutely GUARANTEED.
Flowgenix Grand Finale advanced ceramic coating creates a polished, long-lasting barrier between the outside world and your paint.
Our unique formula protects your vehicle with a scratch-proof layer that effectively repels water, dirt, and dust. 
Read all of our customer reviews, watch the video, and try it today risk-free with our NO BS money-back guarantee.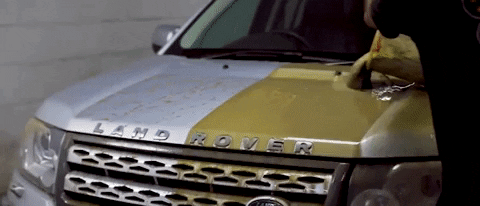 A strong protective layer.
A thin layer of Flowgenix Grand Finale creates an extremely strong protective shell on the vehicle, keeping the paint clean, scratch-proof and resistant to natural materials like mud, dirt, salt, & even rust.
What's even better is that you'll get a polished, glossy finish on your vehicles paint. A look that will surely turn heads.
Fast and easy to apply.
Flowgenix has an easy to apply spray nozzle.
Simply spray the surface of your vehicle and wipe across using a microfiber cloth. After that, you should allow at least 6 hours of natural drying to get the best results.
Handles the toughest weather.
Living in areas with extreme weather? Now you don't have to worry anymore as this Advanced Scratch Resistant Treatment is also anti-icing, snow, and rain.
Flowgenix is delivered in a generous bottle size of 8 ounces. That's enough to do multiple vehicles with no problem.
Why Flowgenix Grand Finale?
Anti Scratch Protection
High-Glass Mirror Finish
Surface Flame Retardant
Anti Corrosion
Antioxidant
Antistatic
Anti-acids and salts
Anti Bird Droppings
Anti Mud & Dirt
Anti Calcium Effect
UV – Weather Protection
Hydrophobic Water-repelling
Try Risk Free Today With Our No BS Money Back Guarantee!
ryan@flowgenix.com