---
---
THE ULTIMATE EXTERIOR SHINE AND PROTECTION KIT!
Our Flowgenix Lab team engineered the ONLY DIY, at-home detailing product that uses ceramic waterless cleaning technology and wetting agents to gently, safely, and effectively cut through dirt, grease, and grime on-contact – leaving you with a clean, shined, and protected surface each and every time.
KIT INCLUDES: 1 Bottle Of  Grande Finale
                          1 Bottle Of Radical Revival Scratch Repair
                          1 Bottle Of Last Hoorah Tire Shine Gel
                          2x Microfibre Cloths Designed for Professional Detailing
Flowgenix Grand Finale 
Our unique formula protects your vehicle with a scratch-proof layer that effectively repels water, dirt, and dust. 
Read all of our customer reviews, watch the video, and try it today risk-free with our NO BS money-back guarantee.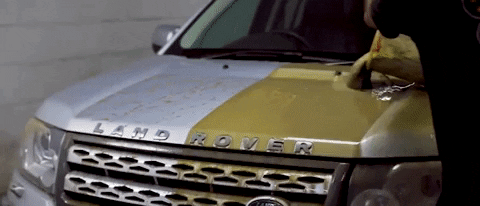 A thin layer of Flowgenix Grand Finale creates an extremely strong protective shell on the vehicle, keeping the paint clean, scratch-proof and resistant to natural materials like mud, dirt, salt, & even rust.

What's even better is that you'll get a polished, glossy finish on your vehicles paint. A look that will surely turn heads.
Radical Revival Scratch Repair
Flowgenix Radical Revival is specially designed to remove scratches and oxidization without damaging your cars paint. This technologically advanced formula ensures little to no dusting and is one of the most advanced scratch removal process's on the market. Our formula was designed to have absolutely no fillers or waxes in it to ensure the purest quality. 
Radical Revival is becoming the leading DIY scratch removal solution on the market. No longer do you have to pay $100's or $1000's of to get those annoying and expensive scratch's removed. Now you can do it in minutes from the comfort of your own home. 
RADICAL REVIVAL IS THE #1 DIY SCRATCH REPAIR PRODUCT AVAILABLE 
BEFORE 
AFTER
Last Hoorah Tire Gel
Flowgenix Last Hoorah ensures a rich and glossy tire with absolutely ZERO sling. Our unique lab formulated tire shine is a water-based polymer, that creates absolutely zero sling due to being a thick gel.
Last Hoorah Tire Shine is designed to enrich and shine your rubber and plastic surfaces. It creates a protective layer to defend against the effects of damaging UV rays, weather, and more while achieving a truly clean, high gloss shine.